Vicki Draeger has a Ph.D. in curriculum and instruction, and has written 12 children's books funded by a grant from the U.S. Department of Education, as well as a curriculum book, Kids, Quarks and Quanta, with a foreword by Nobel Prize-winning physicist, Dr. Leon Lederman. Based on the popularity of her curriculum book, she was a finalist for the Albert Einstein Distinguished Educator Fellowship from the U.S. Dept. of Energy. Vicki also founded and hosted the prestigious 2013 Aloha Writers' Conference at the Ritz-Carlton Kapalua in Maui. The conference benefited the Native Hawaiian nonprofit agency Keiki O Ka Aina (KOKA) Family Learning Center. Featured writers at the conference included best-selling authors such as Kaui Hart Hemmings whose novel The Descendants was made into the highly acclaimed film starring George Clooney. Vicki served as founder and administrator of schools in Missouri, Florida and Hawaii and is the longtime grant writer and program director for a Native Hawaiian nonprofit agency serving more than 8,000 people statewide. Currently, she is the founder and CEO of Life-skills, Empowerment, and Development Services, (LEADS) a Florida non-profit providing services to approximately 500 high school and middle school youth. She and her husband spend their time traveling to such places at Machu Picchu, the Galapagos, Israel, Africa, and visiting the indigenous people of Norway, the reindeer herders living above the Arctic Circle.
In 1200 A.D. Pa'ao of Tahiti, and his warrior priests, the Mu, invade the Hawaiian islands and systematically slaughter the Hawaiian priests of Io, a god of love and peace. They replace Io with many gods. Ku, bloodthirsty god of war and human sacrifice, is the worst. Five hundred years later, Princess Manu and Princess Lani are born into this world of violence and cruelty, a world dominated by a system known as kapu (forbidden). Five thousand miles away, in a New England slave quarter, a baby girl is born. Given as a wedding present at the age of four, she is raised in the home of Ashbel Green, President of Princeton University. This historical novel tells how two queens and a former slave change the destiny of a nation.
UPDATE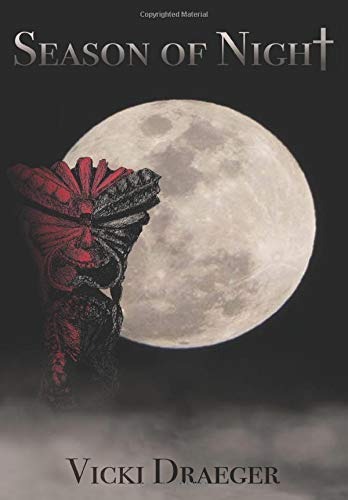 When Hawaiian bats fall from the skies and humpback whales rot on Maui beaches in unparalleled numbers, two young scientists are sent to investigate. Anela, a Maui High girl, and Ian, a vampire on a mission, are thrown together to solve the mystery. Anela is drawn to the mysterious Ian, but her instinct tells her he's keeping secrets – secrets she's determined to uncover. Count Balan, the albino vampire who transformed Ian into one of the undead during the Middle Ages, is plotting to become ruler of both the living and the undead. The Count is following directions encoded in an ancient manuscript, The Book of Jashar, referenced in The Bible. He has created an army of dhampir, (half-vampire/half-human "day-walkers") to do his bidding. When Anela learns Ian's secrets, she offers to become his day-walker. The Book of Jashar holds the key to stopping the count. Ian and Anela must find it and decipher the code in time. Anela enlists the help of her high school friends. When Count Balan and his dhampir capture Anela and her friends, they join Ian to fight him with a blend of science, ingenuity and faith.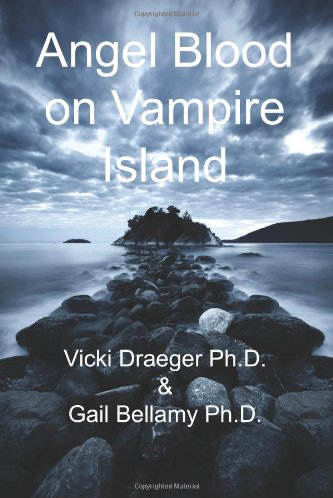 Samantha, a Maui High student, grows increasingly troubled by a series of rogue text messages appearing on her phone with no name or number. Somehow, she is getting texts meant for others, and she can't reply. Eventually these cryptic messages lead Sam and her best friend, Lei, to the conclusion that North Korean terrorists are planning to detonate a dirty nuclear bomb in one of Maui's luxury hotels on Easter Sunday. Because of phone pranks Sam and Lei have pulled in the past--and the sketchy information they have about the plot--the girls are reluctant to contact the Maui police. With only six days to decipher the messages and stop the killing of thousands, Sam and Lei enlist the help of two boys from school--physics whiz kid Gi, and football hero, Jason. The four crusading teens are also dealing with distracting personal issues. Sam grapples with the specter of her father's previous addiction, while Lei has to make some difficult decisions about meeting with her biological mother, a woman who abandoned her at birth. Gi's favorite uncle and mentor suffers from advanced stages of Multiple Sclerosis, and Jason, a leader on the football field, has been following some peers in a perilous direction. This unlikely group join forces in an attempt to save their island home and thousands of its inhabitants.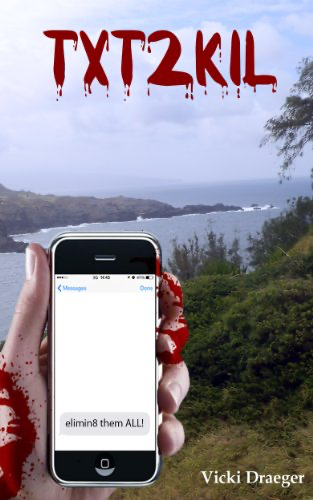 Vegetable Storybook for Readers and Eaters
UPDATE
The Vegetable Storybook: For Readers and Eaters by Vicki Draeger and Gail Bellamy is illustrated by syndicated cartoonist Jenny Campbell. It won a "Best in the U.S." Gourmand Cookbook Award in 2010.

"A winner of the Gourmand World Cookbook Awards, The Vegetable Storybook for Readers and Eaters by Gail Bellamy and Vicki Draeger, proves that getting young people to try vegetables is (and should be) a global concern. The themes of food, family and community find meaning in this book." - Food Management.com Book Review
UPDATE
UPDATE
UPDATE
UPDATE